By Nina Møller and Sophia Ioannou Gjerding as part of the exhibition HAUL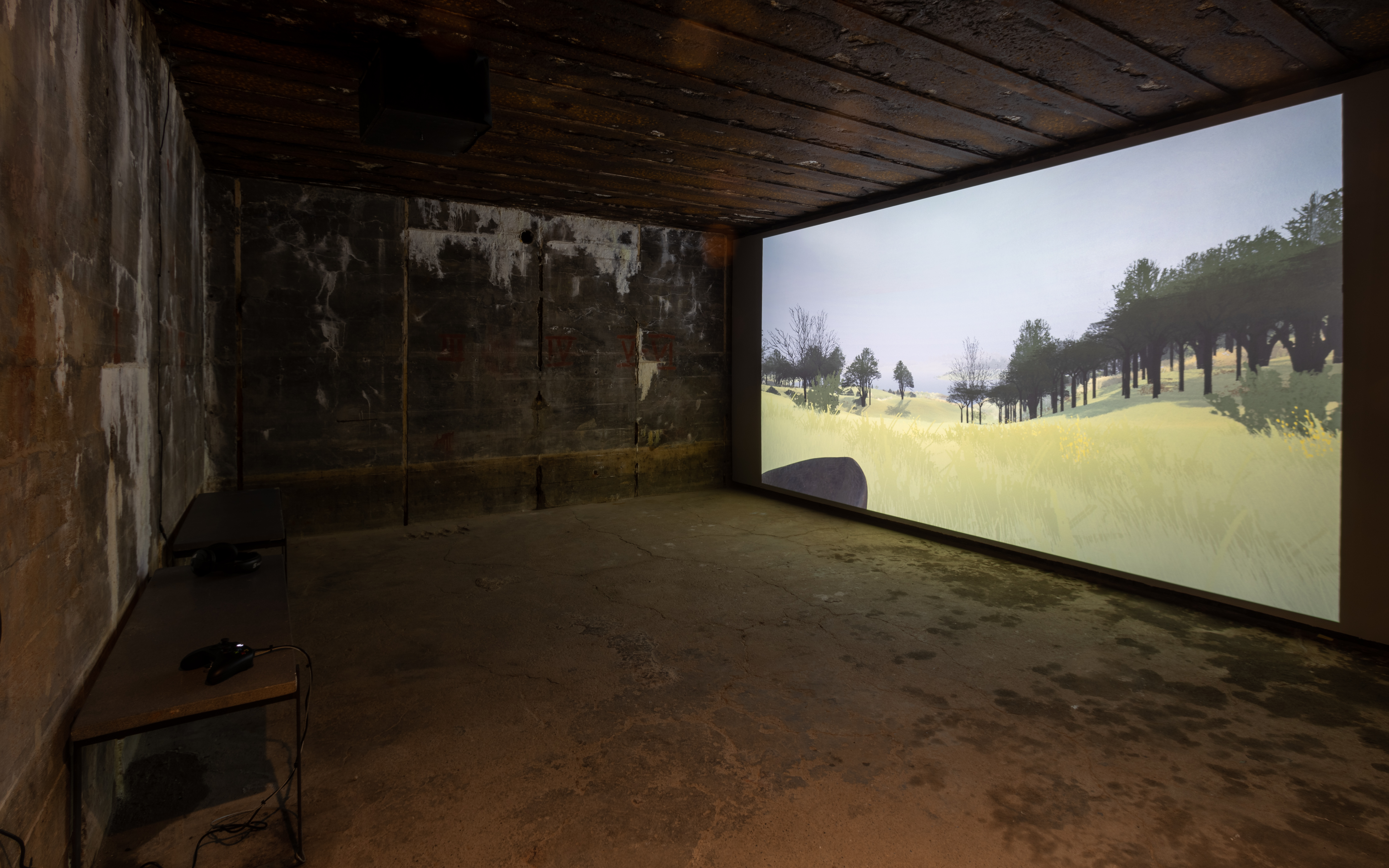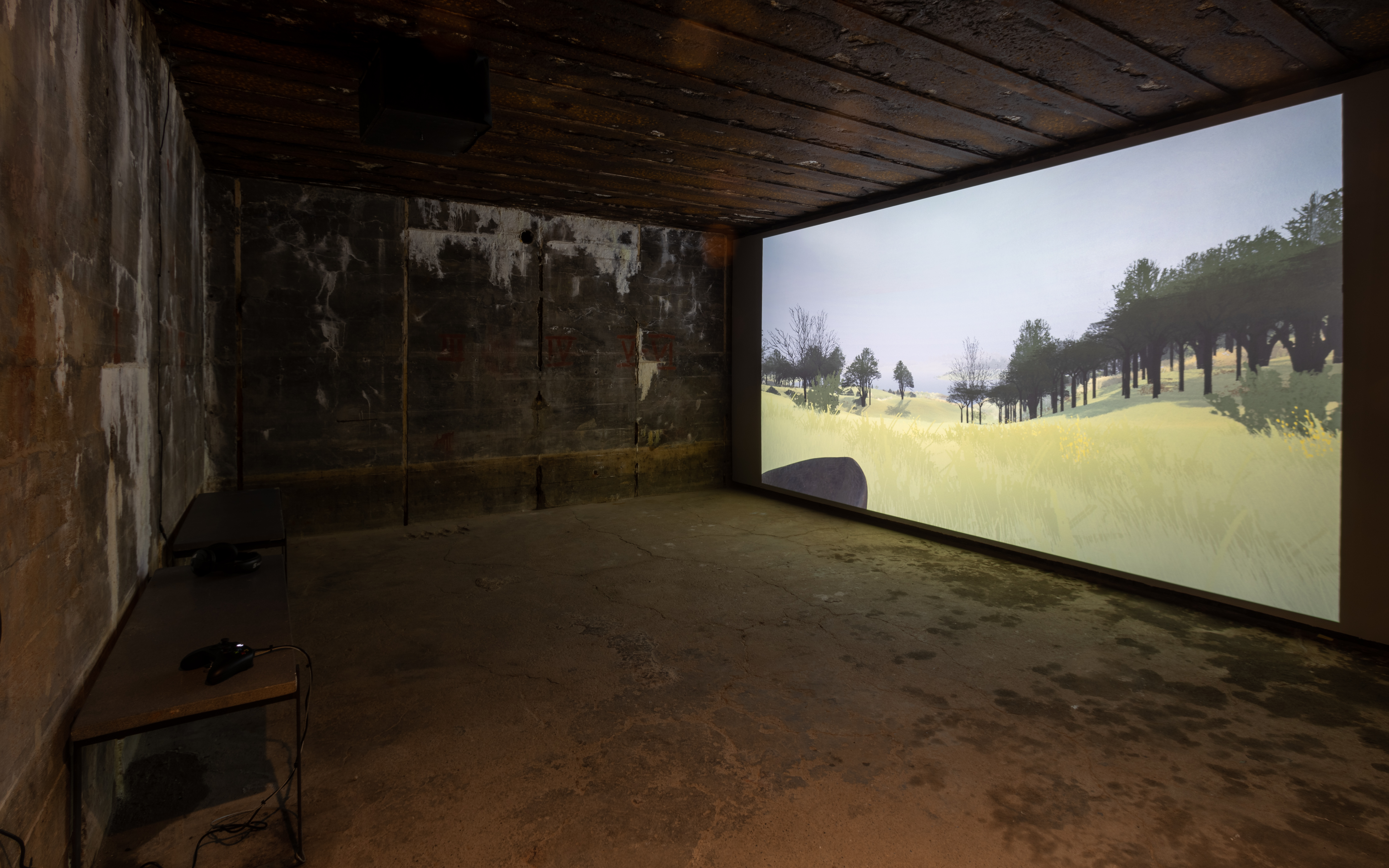 The computer game was exhibited for the first time in the bunker of Regelbau 411 from March to May 2022.

Heavy Load presents a world centered around daily chores. In the game, the player gathers water from a lake and pour it into a tub on top of a hill. Based on the action of collecting water, the heroic tales typically forming the narratives in the gaming world are displaced.
Artist: Sophia Ioannou Gjerding
Sound: Nina Møller
Flute: Johanne Buus Andersen
Programming: Oscar Louw
Graphics: Bastian Leonhardt Strube, Mikkel Battefeld
Photos by Mikkel Kaldal
SUPPORTED BY Statens Kunstfond