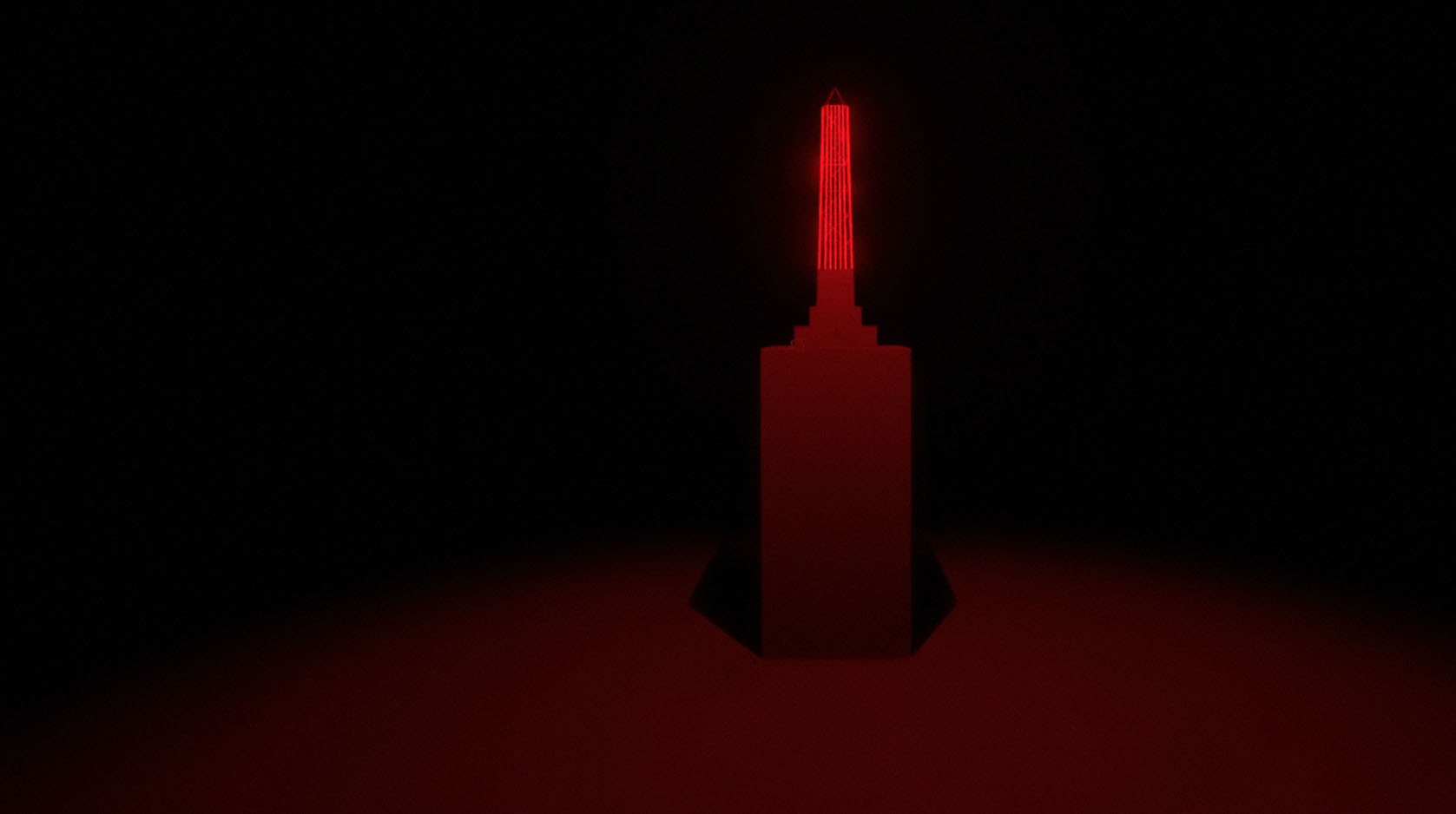 Room Service is a solo exhibition by Sophie Hjerl created based on Carlsberg's former Maskincentral, the Water Tower building, which is now listed and houses Carlsberg City's Gallery and Art Center.
The exhibition presents a central work using Virtual Reality (VR), as well as sculpture and light installa-tions. The works open to a new spatial and temporal version of the actual physical spaces and at the same time offer a story that is also related to the former use of the rooms, of which the title:
Room Service.
The exhibition is physically located on the 7th floor in two mirrored spaces connected by two identical rooms.The rooms are to be found in the VR-work Dispatched / Afsendt where also sculptural elements from the exhibition's physical space will appear. Through the VR work, a transformation and manipulation of the actual surrounding space is experienced, and with the VR medium's ability to create 360-degree space, it is endeavored that both spaces meet with specific contrasts.
The work wants to challenge the perception of space: The actual physical, material versus the virtual and the intangible, the organic and the analog, versus the synthetic and the digital. The exhibition's space seems ideal for this study, as it has been patinated in a game-like aesthetic over time by much steam
The exhibition is curated by artist and curator Simon Ganshorn
All is well until a fatal car crash takes away the life of Nina, the singer. Her death is a huge blow to the band and they split up. They close themselves in their homes and shut down completely. As time passes their inner demons grow bigger. The goal of the player/spirit singer is to get the band out of their misery and eventually get them to play together again.
Artist: Sophie Hjerl
Programming and 3D: Lars Hemmingsen
Performer: Jonas Petri Meqyessi
Costume object: Line Frank
Composer: Jesper Ørberg
Artist Assistant: Helma Zeynali


SUPPORTED BY 
The Danish Arts Foundation, The Animation Workshop, Copenhagen Municipality Culture Committee Visual Arts. 
AWARDS
DOCAVIV – Best Short Documentary , VIS- Vienna Shorts – ASIFA Austria Award For The Best Film In The International Competition Animation Avantgarde ,VIS- Vienna Shorts -Audience Award, Athens International Film And Video Festival – Ohio – Animated Short Award, FILMFEST DRESDEN– Golden Horseman International Competition For Best Animated Film , DOK LEIPZIG– Golden Dove Award For Best Animated Film , ANNECY INTERNATIONAL FILM FESTIVAL – Jean-Luc Xiberras Award For A First Film, AFI FEST – Grand Jury Award For Best Short Animated Film, ANIMAKOM – BILBAO – Grand Prix, MONSTRA Lisbon Animation Festival – Grand Prix, FOKUS Video Art Festival – Audience Award, GLAS Animation Festival – High Risk Award , MINIMALEN Short Film Festival – Best Nordic Film , ODENSE INTERNATIONAL FILM FESTIVAL- Animation Talent Award , EUROPEAN ANIMATION AWARD – Nominee For Best Director, DAVID Di DONATELLO – Shortlisted , PFA – Piccolo Festival Animazione – Jury Award , Afrodite Shorts – Award For Best Animated Film , London International Animation Festival – Best Of Animation , ANILOGUE – Grand Prix – The Best Of Anilogue , POFF Shorts – Grand Prix, Seattle International Film Festival – Special Mention, Civitanova Film Festival – "Fango E Assami Award", Rising Of Lusitania – AnimaDoc Film Festival – Special Mention , Cinanima – Special Mention , Manchester Film Festival – Special Mention, Bit Bang Festival – Special Mention , Riga International Film Festival – Special Mention, ANIMOCJE – Special Mention, Bucheon International Animation Festival – Special Distinction Price For Short Film, Primanima World Festival Of First Animation – Best First Film